Facebook.com
"Facebook depression" may have been a term you've seen. Or, perhaps like me, you only had this sense that Facebook leads to depression, but didn't know where you had heard it. The fact is, since the release of a report by the American Academy of Pediatrics claiming Facebook can lead to depression (O'Keefe), reports of "Facebook depression" have been circling around the news. "With in-your-face friends' tallies, status updates and photos of happy-looking people having great times, Facebook pages can make some kids feel even worse if they think they don't measure up" reported NBCnews (Tanner).
This would be concerning, if it were true. However, not long after the release of AAP's report, a study done at the University of Wisconsin-Madison found no link between Facebook usage and depression. The conclusion of the report includes these words: "At present, advising adolescent patients or parents on the risks of "Facebook depression" may be premature" (Jelenchick). Additionally, a recent study was released in the International Journal of Research Studies in Educational Technology, which found no relation between Facebook use and depression in Filipino adolescents (Datu).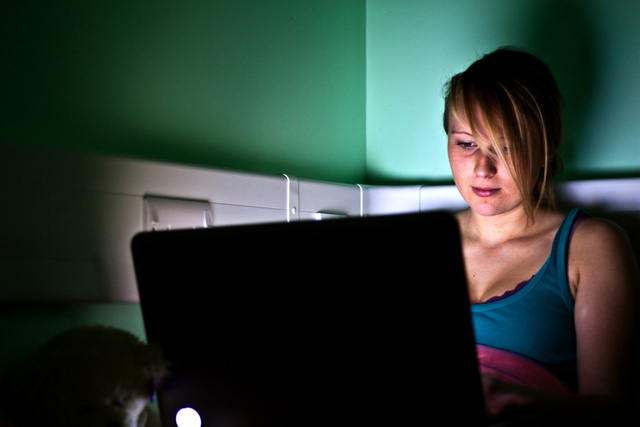 Flickr.com
With the release of the AAP's report, it was also noted that Facebook depression would especially affect those teens that already had a low self-image. In this sense, it could be argued that Facebook can be detrimental to adolescent mental health. However, in another study conducted by, among others, the researchers from the University of Wisconsin-Madison study, it was found that students tend to post "statuses" indicating depression. As such, the study suggests that "social networking sites could be an innovative avenue for…identifying students at risk for depression" (Moreno).
So before you shut down your Facebook page to avoid depression, consider the data. If you are a mentally healthy, at least somewhat social human being, post and browse away.
Diana Tanner